Navdeep Bhakhri
DVM/Owner/CEO
Practicing veterinary medicine since 1996, Dr. Bhakhri completed his licensing at Iowa State University in Ames, Iowa in 1999. He's worked in the San Francisco/Bay area for many years before purchasing Colma Animal Hospital. With over 20 years of experience, he handles everything from internal medicine and soft-tissue surgeries to orthopedic cases, including anterior cruciate ligament ( ACL ) repair and medial patella luxation ( MPL ) repair. Pets often develop degenerative bone and joint issues and Dr. Bhakhri's special interests include orthopedic surgeries that repair injured bone and joints to alleviate their pain.
When he's not treating patients, Dr. Bhakhri spends time with his spouse and two children. Additionally, Dr. Bhakhri enjoys watching and playing sports. Growing up with a family that cared for many animals and a background in medicine, the veterinary field seemed like a natural choice. Dr. Bhakhri is pleased to serve the pets and people of Colma Animal Hospital.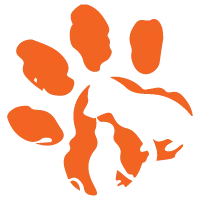 Dr. Bill Rivers provides our team with radiology support, helping us to interpret our x-ray studies and performs ultrasound examinations on our patients when needed to further help us with diagnosis.
Dr. Rivers graduated from the UC Davis School of Veterinary Medicine in 1984 then spent a one year rotating internship in surgery, internal medicine, radiology, and emergency/critical care medicine with Dr. Steven Ettinger, editor of the standard reference textbook Veterinary Internal Medicine, Diseases of the Dog and Cat, in Los Angeles. Following his internship training, Dr. Rivers spent several years in private small animal practice in the San Francisco Bay Area before completing radiology training at the University of Minnesota in Saint Paul in 1993. He stayed on as a Staff Radiologist and Clinical Instructor while completing a PhD degree in Comparative Radiology in 1995. While at Minnesota, he also worked as a primary care doctor in local small animal hospitals and emergency clinics as well as private practice radiology consulting. In 1996 Dr. Rivers was invited to serve as Visiting Instructor and Staff Radiologist at the School of Veterinary Medicine at Purdue University and became board-certified in Veterinary Radiology by the American College of Veterinary Radiology that same year. After spending a year at a private veterinary radiology consulting practice in Dallas in 1997, Dr. Rivers returned to the Bay Area and established his consulting practice in early 1999. Dr. Rivers has published over twenty clinical research papers in small animal radiology, emphasizing the use of diagnostic radiology and ultrasonography in small animal medicine and surgery. He has also been an invited contributor for book chapters in the reference series Veterinary Clinics of North America – Small Animal Practice, and has served as an invited reviewer for the clinical journal Veterinary Radiology & Ultrasound.